3D NES emulator - a chance to play classic mario, zelda with 3D diorama
Have you ever wondered what your classic NES games would look like in 3D form? That sounds interesting, huh? And that is exactly just what this Nintendo 3Ds emulator offers. With this Nes emulator, all of your favorite Nintendo games such as Zelda, Super Mario Bros, or Castlevania will now look like 3D dioramas.
Here is Super Mario Bros
And here is 3D Mario in first and third person.
Overview
The beta of 3D Nes Emulator, developed by Geod Studio, just came out yesterday. It is currently in beta stage. It only works on Firefox right now. So if you are running Firefox recent version, then, you can try it for yourself by simply loading your own ROMs into 3DNes, a WebGL-based emulator.This cool emulator can make some games like Mega Man or Contra look pretty cool in 3D form. One interesting and cool feature of this emulator is the fact that it allows users to move the diorama-like emulator to view different angle around. So you can turn to your desired angle and play the game.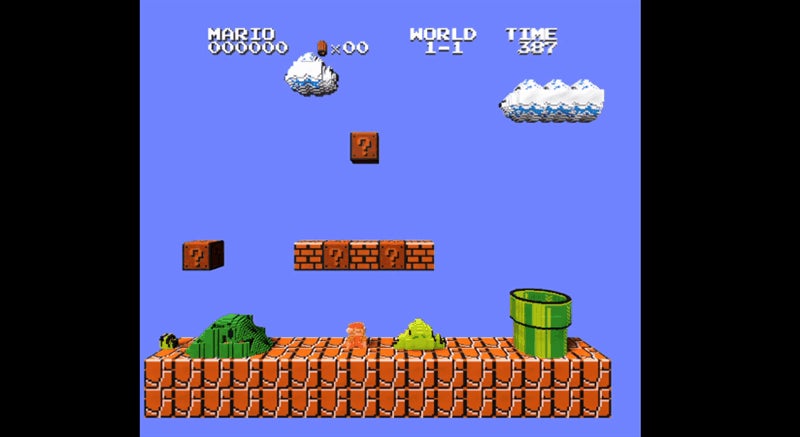 While the game image doesn't look hand-crafted, there are still more things going on visually than Thwaite. The clouds, hills, pipes in Super Mario Bros now are rounder. However, this NES emulator still contains some visual glitches which may get you into trouble of making out the games. However, it takes you nothing to try this crazy little demo.
Let's check it out to try your childhood Nintendo 64 games in three different dimensions.
How to try:
Load 3D Nes Emulator Beta in Firefox. Then your browser will come out about how the scripts on your page are bogging things down. Ignore it by clicking "continue". It will sometimes give a successful load.
Then, you will have to publicly accessible links to NES ROMS to run them in 3DNes. So instead of using legitimate Nintendo games, you can use free homebrew one if you are hosting your own files.