Amazing Puzzlejuice review
For those who don't have much time, Puzzlejuice is a great advice. Players need to make the odd combination by wrap their head around the stages of how the game changes.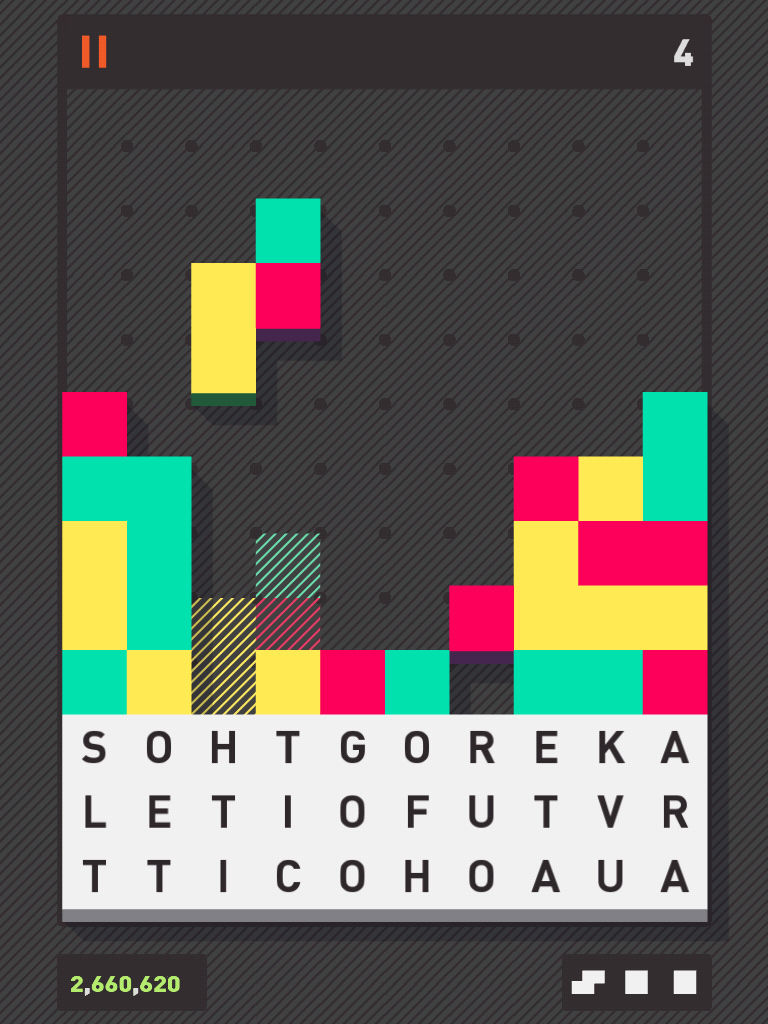 To pull off this odd combination of gameplay, the player needs to wrap their head around the basic stages of how the game constantly changes. Players might see the same between this game and Tetris at the point that blocks can drop at the bottom of the screen. Firstly, these blocks are in colors, then turn into a random letters. Once you make a full line, you can convert all blocks in to letters. Now, players can destroy blocks containing word and come on.
The basic gameplay can be quite easy through the generous clearance of blocks around words. Fortunately, those after a challenge can switch to 'Euro Extreme Mode' to remove block which clears around words less than 5 letters long. Completing objectives handed out by the game also rewards the player with power-ups that can be manually chosen before starting up a new game.
Puzzlejuice with style, subtle humor and clever considerations is for the iOS gamer. The bold, bright and clear aesthetics help it clear on the eyes no matter what situation you're in; the subtle, yet clever mechanics keep you satisfied as you constantly multitask; and the crisp, sharp audio pokes at the mind, keeping it alert.
This is a great puzzling game that may not be able to claim being purely original, but it is very worthy to try it once at least.