King's Quest - Rubble Without A Cause Review
King's Quest - Rubble Without A Cause is nothing but the 2nd out of 5 chapters in the new, critically acclaimed reimagining of the famous classic game series named King's Quest, which rings back to all of us the adventure game series made by Roberta Williams in the 80s of 20th century. In this latest adventure, King Graham will take the players back to his very first test as the ruler of Daventry. As soon as a mischievous horde of goblins take his kingdom hostage, then a newly crowned and woefully unprepared Graham has to rise up to not only free his people but also prove himself the leader as he's destined to become.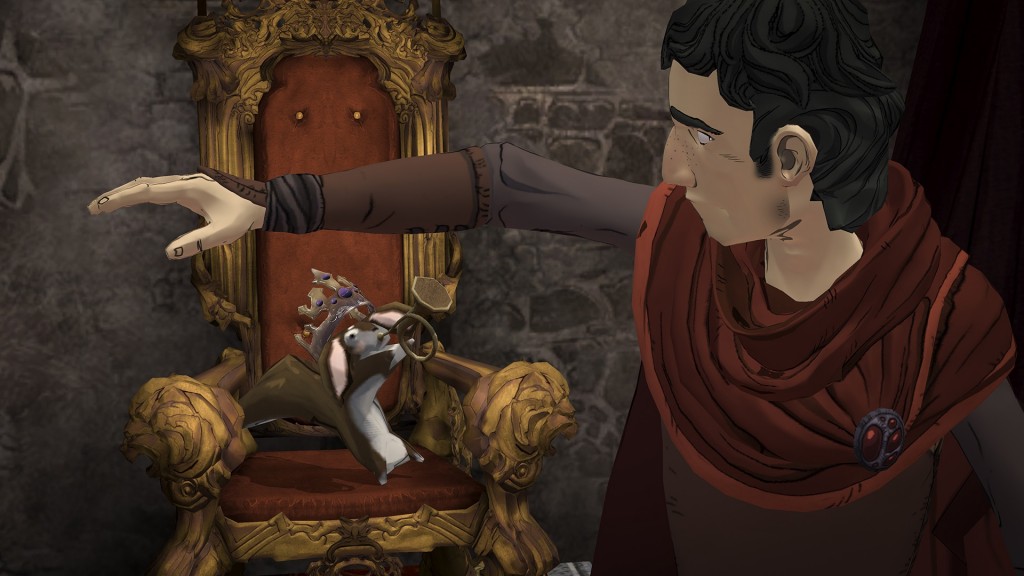 Good Points
The new King's Quest: Rubble without a cause begins before almost other games in the franchise, casting the players in the main role of Graham in his youth when he starts down the path to become a knight. This game is framed as an adventure story that an elderly - bedridden King Graham is telling to Gwendolyn - his granddaughter. So, the way that you play King's Quest exactly determines the tale Graham tells, which also affects the advice that he gives to Gwendolyn.
Bad Points
But for many players, this 2nd episode does not really introduce any great new characters. The puzzles seem quite boring. The first chapter's humor, which was just smirk-inducing to start, is even flatter. Besides, it also has some obvious structural problems, too. It's divided into periodic detention days, so players can get a little bit closer to get out each day. Yet, you can't dawdle, when goblins have captured the Daventry's people are starving to death. Well, as in "A Knight to Remember," there're many ways to approach the problems in "Rubble Without a Cause", but this one definitely has the right and the wrong path, then comes up with a number catastrophic consequences.