Rayman Adventures for Android
Rayman Adventures is a combination of endless running game Temple Run and the mysterious puzzle elements to challenge players. The gamer will not have any difficulties when entering the game by some simple moving , it is the same as the previous endless running game that we've played on the mobile. Adding the puzzle to overcome the challenges in the game is the way to stimulate gamers and make game more charismatic.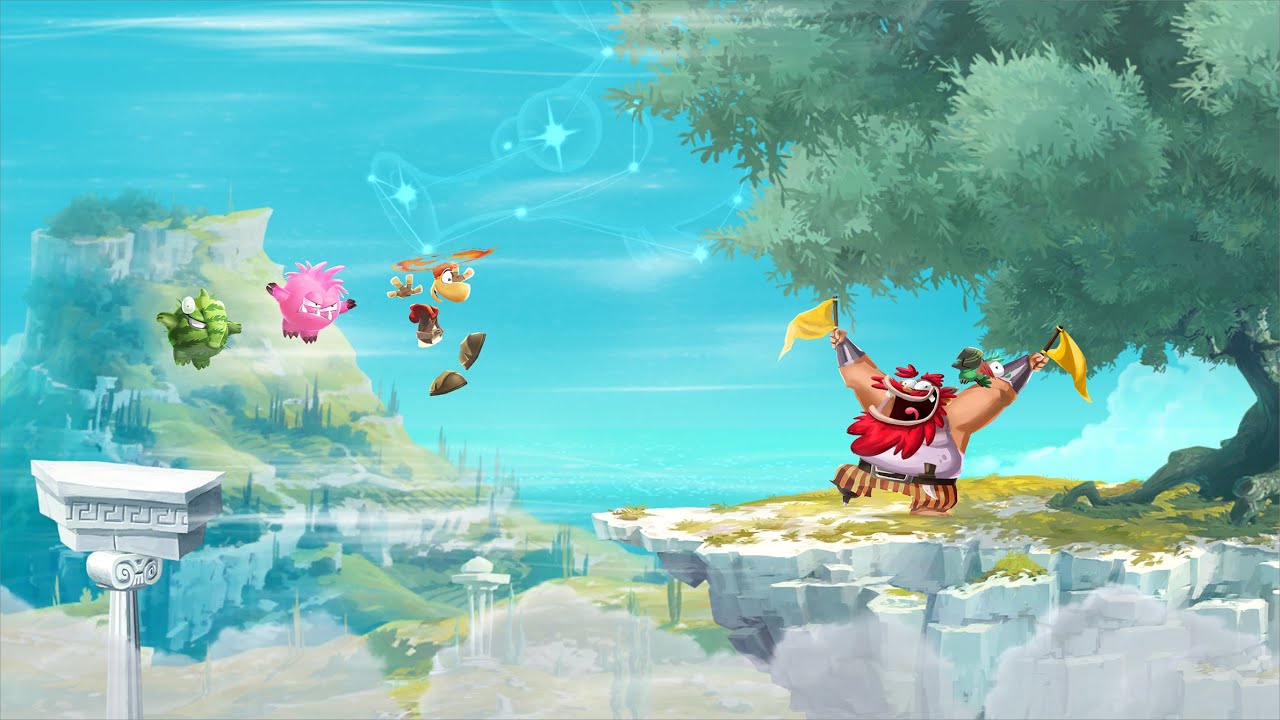 Rayman Adventures

to rescue INCREDIBALLS
In the game, character Rayman will adventure through all the land of mysterious fantasy world. In this journey Rayman will have to collect items whereas there are a lot of shallow traps and puzzles, mysteries. Each time overcome the challenges is considered as a reward to help Rayman support in the remaining journey. Rayman who is "pretty self-absorbed" but be able to run very fast now matter what happens throughout the trip.
Rayman will not be alone in his trip to find the eggs because he has a companion named Barbaba. She will motivate him to conquer journey to rescue the ancient egg Incrediballs.This egg will be incubated to hatch into a Incrediballs. Every time there is an Incrediballs born which will secrete a substance such as drugs to support the growth of a tree appears in the game. As a result, they will grow quickly. Specially, every time egg hatches, the Rayman will have an extra companion.Rayman Adventures has quite beautiful graphics legendary-styled space our character as walking in a really mysterious forests. Bonus, the sounds of the animals in the forest is extremely realistic.
Game-driven RPG with 3 different game modes Unlimited content to avoid boredom for gamers: combat mode, mode Lum (collection items), and puzzles (find treasures ). The game is full of challenges, from simple to complex to challenge players. Do not hesitate any longer without downloading Rayman Adventures game to begin the journey to conquer the world. Language support Game: English, French, Italian, German, Spanish, Russian, Portuguese, Danish, Finnish, Norwegian, Swedish, Turkish, Korean, Japanese You.