Talking Angela for Windows Phone
Stylish and luxury are all things you will find since the first time joining the game. You will see virtual cat Angela in the newer versions of the simulation game Talking Angela Free for Windows Phone. Traveling with the cat to Paris with Eiffel Tower will make the conversation between players with her become so interesting in game called Talking Angela for Windows Phone.
No longer being a kinky girl cat like in version My Talking Angela before, she seems to be more quiet, with an exquisite beauty and noble. Angela will travel alone around Paris without Tom in My Talking Tom or mischievous brother Talking Ginger in Ginger. Players will prepare many trendy outfits for her as well. Overall, the game still features like other virtual cat games you've ever experienced before, such as remaining the same conversation or cared for Angela to make her become an earl with fashionable style with expensive outfits .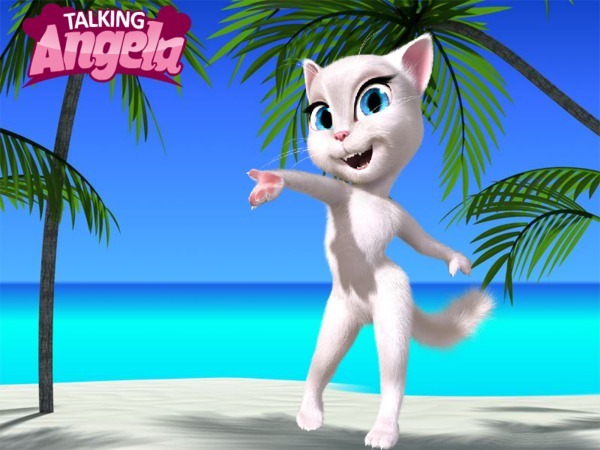 However, the purpose of the game is not to turn you into a cat nurses who takes care of cat as a child with tasks such as bathing or feeding. Being like the cat's best friends, you will play with chat and talk directly with Angela by asking and answering the questions in English.
This game has brought new feeling to players compared with your virtual pet. Launching products on the market, Outfit 7 disires of reproducing the conversation between gamers and her cat. We will directly communicate with Angela through typing text on the screen, and she will respond immediately. In addition, we can also increase the love between you and Angela by rubbing as the soft fur of cats. Completely changing the way communicating with Angela, Talking Angela Free for Windows Phone provides a unique atmosphere for players to enjoy. Helping Angela became the most attractive one at the streets is up to your design.