Smartphone Reviews: Vivo V3Max
Vivo Smartphone Vendor from China is strong growing. The newest information has the phone company will release the phone is Vivo V3 Max will have a very significant point in technology for this phone.
Look and feel
The Vivo V3Max isn't a small phone by any means. With a 5.5-inch screen and weighing in at a chunky 168g, this phone is a proper phablet and not for anyone who wants a phone that is easy to handle. Although it is fairly slim for the size, the V3Max definitely has a sense of bulkiness to it. The body is almost entirely metal, with a dull finish at the back and along the sides.
The front of the phone has a small Vivo logo in the top corner, a signature touch of the company that we rather like. Apart from this, there is also the front camera and proximity sensor at the top, and the capacitive Android keys at the bottom. These aren't backlit unfortunately, which makes it a bit hard to use the keys in the dark. At this price, backlit keys should really be a given.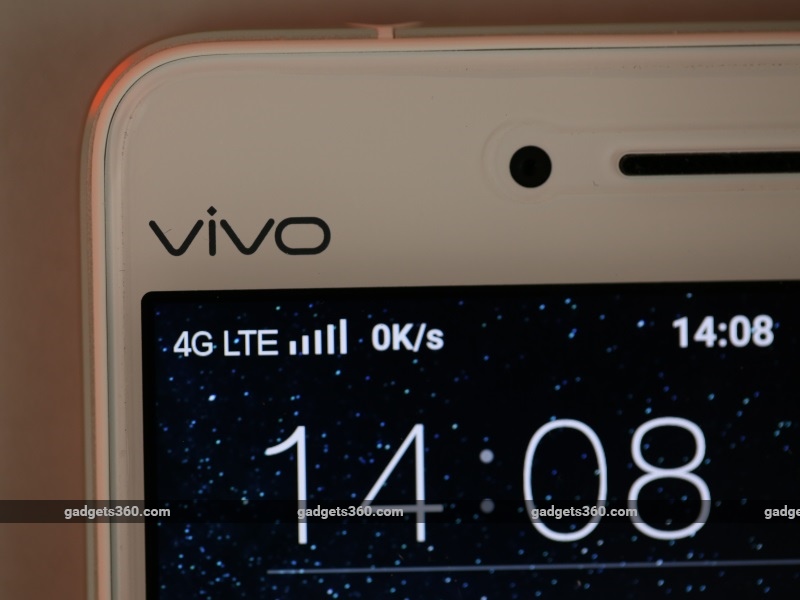 The right side of the phone has the power and volume buttons, while the left has the hybrid SIM tray. The primary SIM slot accepts a Micro-SIM, while the secondary one will take either a microSD card for storage expansion or a Nano-SIM for dual-SIM connectivity. The top has the 3.5mm socket, while the bottom has the Micro-USB port, microphone, and speaker.
The back of the phone has the camera and flash, Vivo logo and fingerprint sensor, which works quickly and accurately to unlock the phone and let you access any files that you want to lock away privately. You can store up to five fingerprints for use with the sensor, and the phone can be directly unlocked from standby without first waking it.
The screen of the phone is a full-HD IPS LCD display, with a density of 401ppi. It's extremely sharp, and also fairly bright and easy to view even under bright sunlight. Black levels are acceptable for an IPS LCD screen, and colours are vibrant and accurate as well. The colour tone is completely neutral, which keeps the colours and general look of the screen standard and easy to view.
Specifications and software
The Vivo V3Max is powered by the new octa-core Qualcomm Snapdragon 652 SoC clocked at 1.8GHz for four of its cores and 1.4GHz for the other four. The Snapdragon 652 is one of the newest and most capable mid-range SoCs from Qualcomm, and comes with a promise of performance that is practically flagship-grade. There's also 4GB of RAM, which will certainly help in that department, along with 32GB of internal storage (expandable by up to 128GB).
There's also a 3000mAh battery, support for USB OTG with an adapter included in the box, Bluetooth 4.1 connectivity with A2DP, and 4G on both SIMs, with FDD Band 3 and TDD Band 40 both supported. Unfortunately, as previously stated, you will be forced to choose between a second SIM and expandable storage because of the use of a hybrid slot.
A major feature of the phone is the use of dual-engine charging, which uses two controller chips and circuits to charge the battery faster. This does translate to quicker charging times when you use a compatible charger, and the bundled one does work very quickly. Although other smartphones use technology such as Qualcomm's Quick Charge to achieve similar results, this is a novel approach and works equally effectively.
The V3Max runs Android 5.1, with Vivo's custom FunTouch OS 2.5 overlay on top. This is drastically different from what we're used to seeing on other Android smartphones, as FunTouch has been designed to look and feel like iOS. It's single-layered with no app drawer, and there's even a control panel which gives you access to key toggles and settings by swiping up from the bottom. The Settings app which is fairly different from what we're used to seeing on Android.
There is, of course, no denying that this is an Android smartphone, and it does feel as such most of the time despite the attempt to mimic iOS. Widgets are usable on the home screens in typical fashion, and not limited to the notifications shade as is the case with iOS. The Vivo V3Max will, however, take a bit of getting used to because of its different approach to Android, and lack of customisability and tweaks.
Camera
The Vivo V3Max has a 13-megapixel primary camera with single-tone LED flash, along with an 8-megapixel front camera. Both are capable of recording video at up to 1080p resolution, along with various photo and video modes including popular options such as panorama, slow motion, and HDR.
The camera app has, unsurprisingly given the rest of the software, been designed to look exactly like the one on iOS. That said, it isn't particularly bad, as the focus on simplicity and ease of use is refreshing. Most important controls are within easy reach, and there's no settings menu as such. Instead, controls for resolution, timer and capture methods are implemented in the form of toggles at the bottom of the mode switcher menu. There is also a full-fledged manual mode to give you a bit more control over your photography.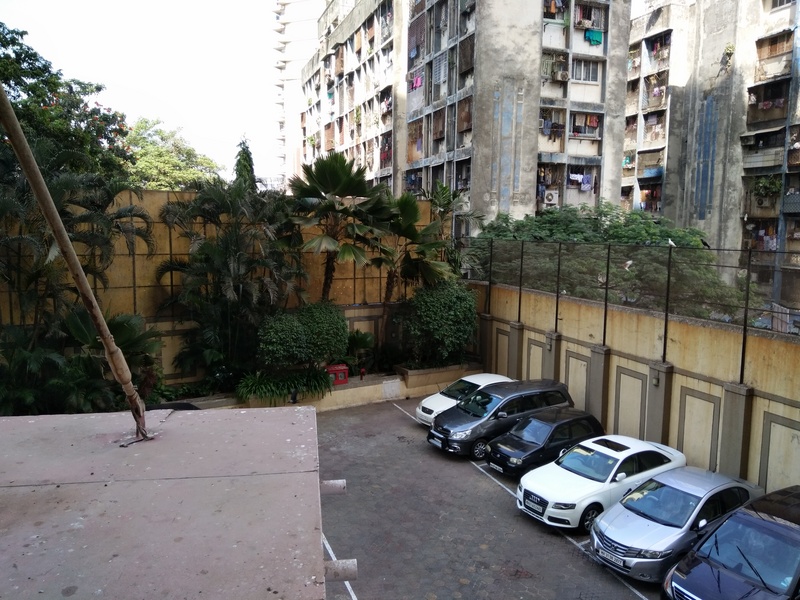 Pictures taken with the Vivo V3Max are fairly sharp and bright, but colours feel a bit dull and unexciting. However, there is a tendency for the brightest parts of pictures to get washed out, as the camera has a bit of trouble with adjusting to light outside the focus area. The level of detail in pictures is excellent, however, and images are surprisingly free of grain even on zooming far in.
The camera does have some trouble capturing moving objects, which tend to blur more often than not. Additionally, images in low light tend to lose any vibrancy in colour, although sharpness and lack of grain remains. Videos are decent, capturing plenty of detail and maintaining a good sense of motion and fluidity. On the whole, images are sharp and acceptable in most conditions, but fall short of being excellent.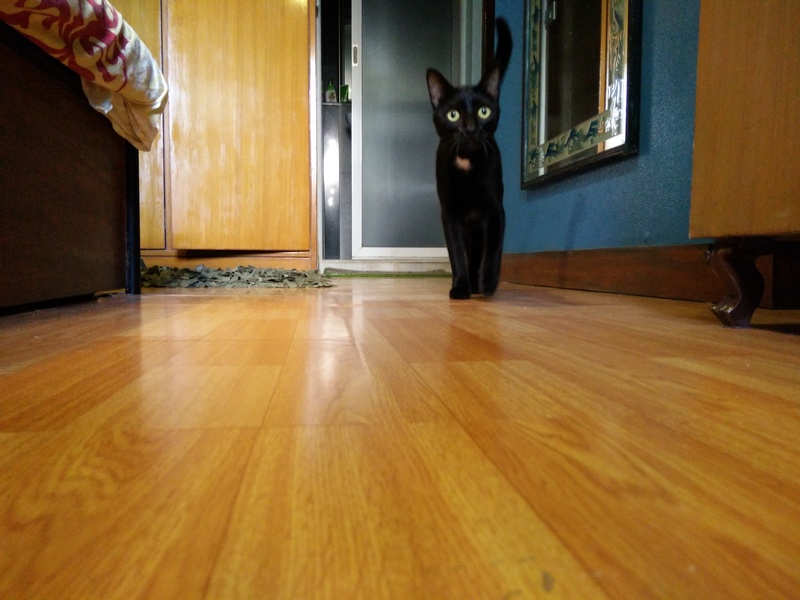 Performance
Performance is the department where the Vivo V3Max triumphs, offering serious competition to most other phones in this price range. The phone works well with most heavy tasks, and gaming is a pleasure thanks to the smooth performance and lack of lag and stutter. This is also made possible by the generous amount of RAM, which lets leave multiple apps running without impacting performance. Although a significant 1.5GB of RAM is in use even immediately after boot, the total of 4GB ensures that you won't really fall short.
The benchmark scores for the V3Max are excellent as well, with 71,168 and 34,861 in AnTuTu and Quadrant respectively. The graphical benchmark tests produced strong scores too, with 33fps in the T-Rex test of GFXBench and 17,663 in 3DMark Ice Storm Unlimited. The graphical capabilities of the phone are no doubt helped along by the capable processor and the excellent Adreno 510 GPU under the hood. It's also interesting to note that mid-range phones such as this are now outperforming flagships from just a year ago on most counts, and you don't have to pay a lot of money for good performance.
The phone ran for 11 hours, 36 minutes in our video loop test, and in ordinary day-to-day use would easily power through a whole day, sometimes even more. However, this entirely depends on your usage patterns, as playing games or generally making heavy use of the screen will drain the battery quickly. The dual-engine charging technology helps juice the phone up again quickly, so heavy usage is usually not a huge cause for concern.
The phone does tend to heat up a fair bit especially when playing games and charging. Connectivity with 4G and Wi-Fi is excellent as well, and the phone manages to hold onto signals well.
Vivo has always touted its phones as 'hi-fi' and audio-centric, so we tested the V3Max for its audio capabilities. Audio output through the phone's single speaker is incredibly loud, but it does tend to sound narrow and flat with music. When using headphones, performance improves noticeably. Although the bundled earphones are alright, you're better off using decent afte-rmarket headphones. The sonic signature is incredibly clean, open and neutral, allowing for excellent imaging and letting the headphone's sonic characteristics take centre-stage. It's an excellent device if you intend to use it as your primary music source.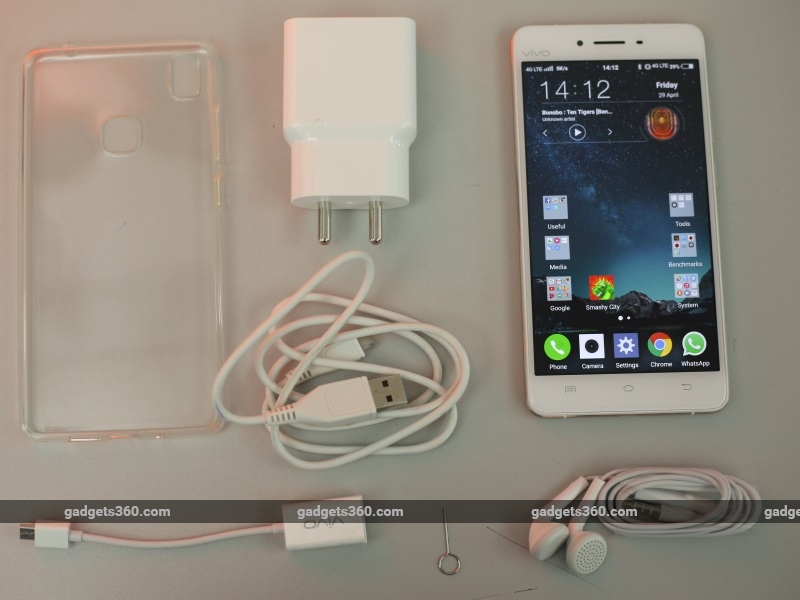 The Vivo V3Max is a perfectly capable mid-range smartphone that checks all boxes. It's built well, has a quick and accurate fingerprint sensor, a good screen and excellent performance. Battery life is good as well, and apart from photos lacking a bit of colour vibrancy, this phone is good in all ways. Our biggest complaint is its price: the Vivo V3Max costs far too much for what is being offered.
The V3Max compares best with the Xiaomi Redmi Note 3, a phone that costs half as much. And if you do want to spend up to Rs. 25,000 for your next smartphone, the Xiaomi Mi 5 is a much better overall package. Furthermore, there are plenty of phones that offer a similar overall experience at a lower price, such as the Lenovo Vibe X3 (Review), Google Nexus 5X (Review), and OnePlus 2 (Review). However, if you are looking for an Android phone that feels a bit like iOS, or want excellent audio and great overall performance with good build quality, the Vivo V3Max may well be worth considering.